Z7_OHHGG4G0PGD540Q7ET7SINOT00
Z7_OHHGG4G0PGD540Q7ET7SINOT03
Grupo Bancolombia
Corporate Information
Z7_OHHGG4G0PGD540Q7ET7SINOT80
Z7_OHHGG4G0PG87B0QNBD81VP3340
Z7_OHHGG4G0PGD540Q7ET7SINOTT6
Why Joining Grupo Bancolombia?
At Grupo Bancolombia, promoting sustainable economic development to achieve the well–being of everyone is our purpose, and we work every day to meet that purpose. Join any of our teams in our different geographies to achieve your personal and professional goals!
contact-center
More than 5,400 employees in Colombian are part of flexible work schemes such as working from home and Flexi work.
target
Through our Leadership Institute, we train more than 4,500 leaders in all countries.
stock-exchange
5,000 employees work in agile project management methodologies, and 6,489 have been trained with the basic principles of agility.
user
Future work skills are critical to providing full experiences. We have six Training Schools to equip our teams with the right tools to develop the skills they need in their roles.
Z7_OHHGG4G0PGD540Q7ET7SINOJU0
¡We are Looking for You!
We are looking for people who identify with our culture and are passionate about the traits that characterize us, integrity, our clients, extraordinary development, sustainable growth, human beings, and dynamism.

We want to find people who are convinced that we, the organization's talent, hold the key to achieving our goals.
Are you looking for new opportunities and job offers to develop your full potential?
Apply Now
Z7_OHHGG4G0PGD540Q7ET7SINOJU2
Work in a Friendly, Ambitious, and Flexible environment.
At Grupo Bancolombia, we work as a team to achieve our goals while enjoying the process and constantly challenging ourselves.

We share the same cause to become our best version. We are convinced that together we can make things happen.

In our banks, you can live different work environments and flexible work schemes while collaborating with others in a place where a balance between life and work is paramount.

Enjoy with your colleagues, live our culture, and grow every day as a person and professional.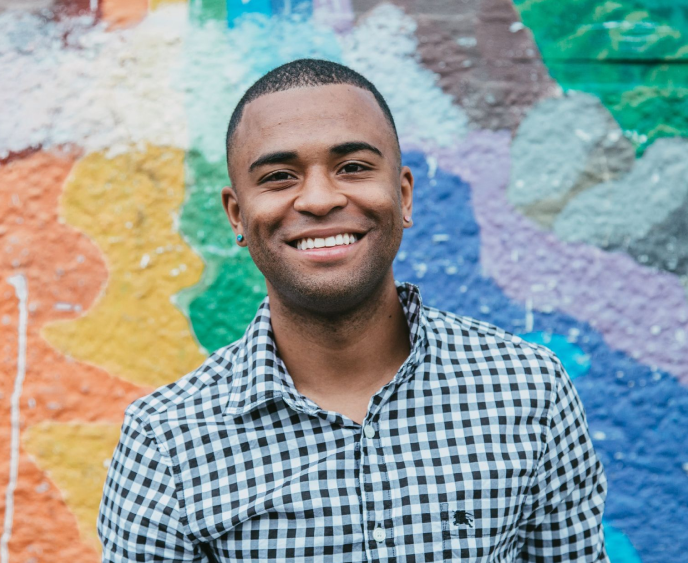 Z7_OHHGG4G0PGD540Q7ET7SINOJU1
We Support You Every Step of the Way to Help you Build a Successful Career
The well-being of people is at the center of the strategy. We focus on creating systems designed for your development and growth. Explore and learn through our training schools, courses, and feedback channels to improve your performance and highlight your achievements.

In addition, we know that leaders are crucial to contributing to your development. That is why we have a Leadership Institute to consolidate the leadership style as a key organizational capability to achieve business objectives and our purpose.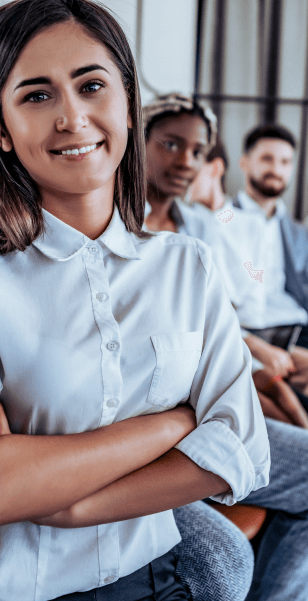 Movement B, Our Culture Statement
People make a company. Grupo Bancolombia is the outcome of our behaviors, the decisions we make, the consistency between what we say and do, and the talent we promote.
Learn more
Learn more
Z7_OHHGG4G0PGD540Q7ET7SINOJU3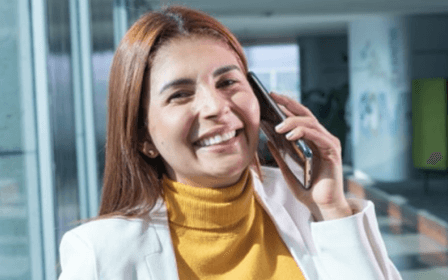 Adriana Patricia Jaramillo
Integral Consultan II - Bancolombia
"I have always thought that Bancolombia is a great Company, and I dreamed of being part of it; though, I never imagined that the bank would look for me in my hometown, Segovia, Antioquia. That's where I applied and was hired for the position of cashier. I have been able to grow personally and professionally. I feel thrilled and proud to belong to Grupo Bancolombia because it has helped me to improve the quality of my life. ".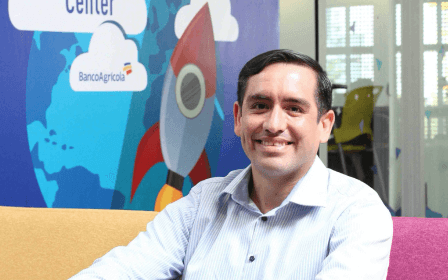 Roberto Daniel Quan
Inspector - Banco Agrícola
"I feel enormous joy, satisfaction, and pride for everything that Banco Agrícola represents, in the same way, I have considered it as a second home for me."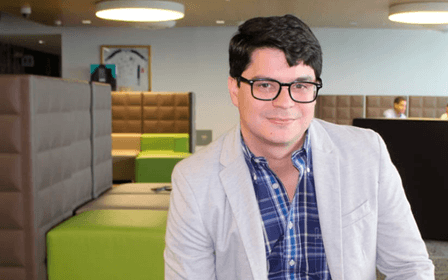 Giorgio Tedesco
"I always dreamed of working in Grupo Bancolombia. I knew that the people were happy working there, and when I joined Banistmo, I realized that it was true. Working here fulfills you as a collaborator, as a person."
Z7_OHHGG4G0PGD540Q7ET7SINOTG3
---