Z7_OHHGG4G0P0V290QFC08S230VJ6
Z7_OHHGG4G0PO2AF0QF52C27S2C95
Grupo Bancolombia
Corporate Information
Z7_OHHGG4G0P0V290QFC08S230VJ7
Z7_OHHGG4G0P0V290QFC08S230VB4
Z7_OHHGG4G0P0V290QFC08S230VB6
Z7_OHHGG4G0P0V290QFC08S230VB5
Connecting the Dots:
There are many stories that we probably still do not know in the 146 years of our bank's history, stories that have shaped us into who we are today. Learn about them in the following miniseries.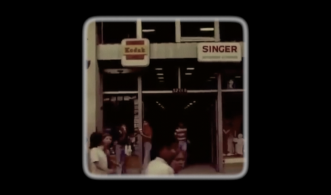 NIumpqDEs3c
Do you know the milestone that changed how our bank relates to the world?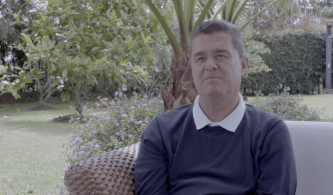 BOQAcac1QXI
Acquiring the #1 bank in the country.
jyWCYrCWxuQ
Learn how our bank overcame the most acute crisis in Colombia's economy.
Nw8kL2SPabU
Do you know the most significant challenge we faced when we had the Conavi, Corfinsura, and Bancolombia merge?

Z7_OHHGG4G0P0V290QFC08S230VB7
We want to transcend and be closer to the people.
In this video, you will see how we evolve from what we see, are, and do.
C5HfhdhjXnk
We are determined to keep moving forward and work with each of our clients to grow together. We live in the moment, shaping our dreams for the future, following the dynamic of change that is so characteristic of human beings.
Our purpose is to promote sustainable economic development for the well-being of all, with a language that is simple, clear, reliable, and at the same token serious, profound, and with a sense of commitment to make it a reality every day. This language is about believing and being part of it so that this reality turns into facts that transcend the reason and engage the heart.
The new colors expand like our vision: without borders, representing the emotions, interests, ideals, and, above all, the diversity of the people.
White and black symbolize transparency and simplicity in our actions and the depth and solidity of our purpose.
Z7_OHHGG4G0P0V290QFC08S230VR4
Serving with Integrity and Compassion
In Grupo Bancolombia, we are committed to empathy. We define it as the capacity and intention that we have at heart in Grupo Bancolombia, to listen to our customers, to understand, and take ownership of their realities; thus, seeking and delivering accurate, timely, and flexible solutions and guidelines through a respectful and friendly treatment, with a close, simple and conscious communication with their context and needs, establishing clear conditions that ensure a relationship of trust and transparency.

Z7_OHHGG4G0P0V290QFC08S230VR6
Z7_OHHGG4G0P0V290QFC08S230VR5
---