Z7_OHHGG4G0PG3U30QJ58HVU1NT12
Z7_OHHGG4G0PG3U30QJ58HVU1VKI3
Grupo Bancolombia
Investor Relations
Z7_OHHGG4G0PG3U30QJ58HVU1V4U6
Z7_OHHGG4G0PGD540Q7ET7SIN81K0
Z7_OHHGG4G0POIG00Q706UEHRJ8R4
Z7_OHHGG4G0PGU0C06S3PCNGI5EF7
Z7_OHHGG4G0PGMJ7068UQ48HPD3A2
Z7_OHHGG4G0PG3U30QJ58HVU1N3K1
Financial Information

Financial Results
Learn about consolidated figures, financial reports, and corporate governance reports.

Presentations
Here you can find presentations about corporate information, and other topics of our organization.
Z7_OHHGG4G0PG3U30QJ58HVU1NJS5
Financial Calendar
Learn about the upcoming dates you should consider in the Financial Calendar.
Complete calendar
Z7_OHHGG4G0PG3U30QJ58HVU1NJ82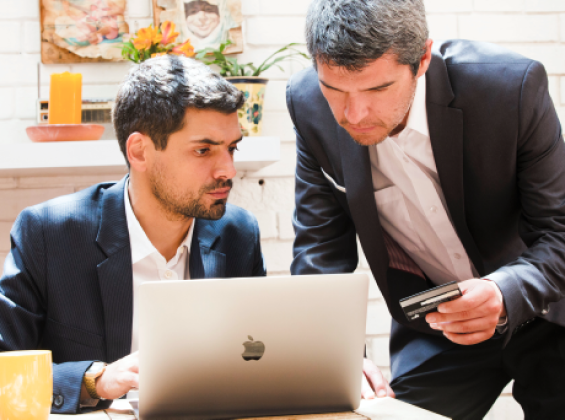 Investor Information
Learn about our shareholding structure, stock performance, bonds, dividends, and more about the stock exchanges where we are listed.
Z7_OHHGG4G0PG3U30QJ58HVU1NRO1
It Might be of your Interest

Relevant Events
Learn about the Relevant Information for the Stock Market, reported to the Financial Superintendency of Colombia.

Shareholders' Meetings
Find the dates and important documents of the Ordinary General Shareholders' Meetings that we hold every year.

Sustainability
Today, according to the Dow Jones Sustainability Index, we remain as one of the most sustainable banks in the world.

Corporate Governance
Learn about our Corporate Governance model based on ethical principles and transparency.
Z7_OHHGG4G0PG3U30QJ58HVU1NJ61
Awards
Most sustainable bank in the country
Most responsible company in terms of ESG
Best bank in the SMEs category
Top company for professional development in Colombia
Issuer Recognition (IR) granted by BVC

*The Issuer Recognition (IR) granted by the Colombian Stock Exchange is not a certification of the registered securities or the issuer's solvency.
Z7_OHHGG4G0PGD540QNG7BAFU9943
Z7_OHHGG4G0PG3U30QJ58HVU1V416
---