Z7_OHHGG4G0PGD540Q7ET7SINGA12
Z7_OHHGG4G0PGD540Q7ET7SINGA13
Z7_OHHGG4G0PGD540Q7ET7SINGAH0
Z7_OHHGG4G0PGD540Q7ET7SINGAH1
Z7_OHHGG4G0PGD540Q7ET7SINGAH3
Behind Grupo Bancolombia and the 30,000 people who contribute and are part of the present and its future, history began to be written on January 29, 1875, a path of 145 years full of challenges, 52,925 days of work and with the unbroken desire to accomplish more.
History tells us one thing and the present confirms what we think: the desire to work for the countries and regions where we are present becomes our driving force every day.
Grupo Bancolombia has executed a strategy that has allowed it to create a platform for growth. This has been evident in:
In this way we advance in the fulfillment of our higher purpose: to promote sustainable economic development for the well-being of ALL.
Z7_OHHGG4G0PGD540Q7ET7SINGA90
Partnerships
Brands or initiatives that Bancolombia carries out with third parties.
See our partnerships

Z7_OHHGG4G0PGD540Q7ET7SINGA92
Regional Presence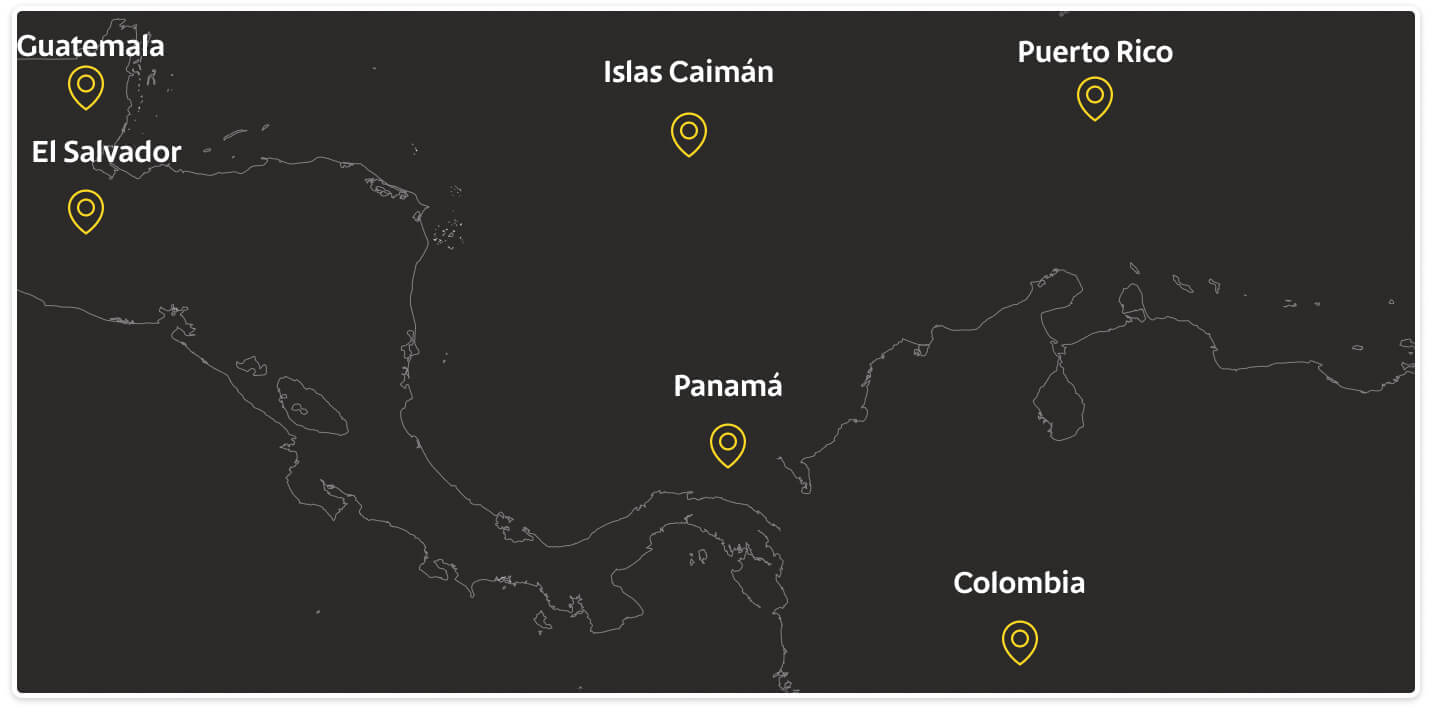 Z7_OHHGG4G0PGD540Q7ET7SINGA93
Z7_OHHGG4G0PGD540Q7ET7SINGAP0
Z7_OHHGG4G0PGD540Q7ET7SINGAP1
---